"The COVID-19 epidemic has demonstrated the strengths and above all our weaknesses in our preparation for the pandemic and highlights the approaches that should be implemented to prevent future pandemics. »
Studies illustrates that 80% of these infections are transmitted by touching infected surfaces. It is evident how profound the global social impact of the pandemic has been and it is clear that new pandemics are already on the horizon. According to studies, the reason being a total loss of biodiversity and more is yet to come…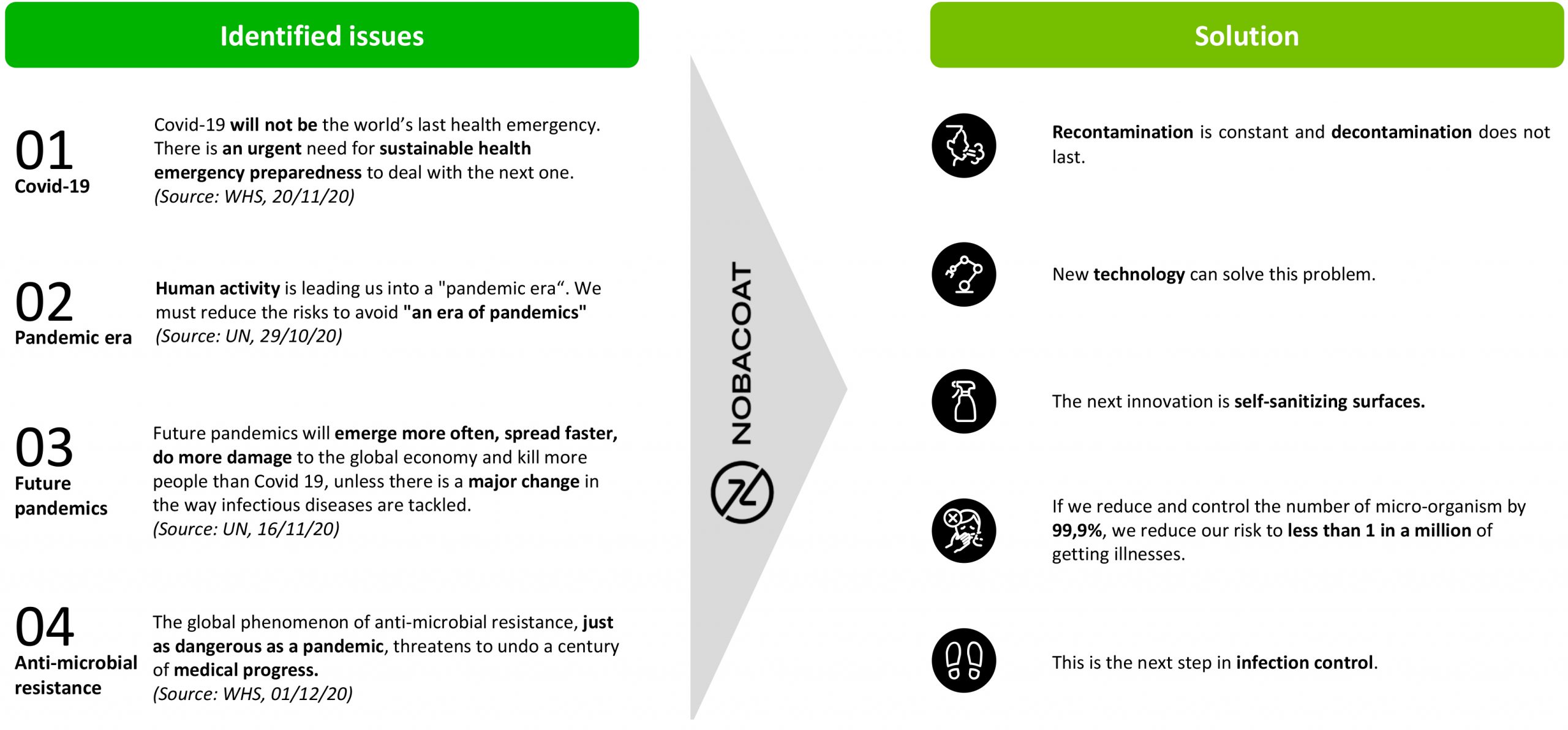 Nobacoat® is a disinfectant whose effect is mechanical and not chemical.
This transparent surface coating is positively charged.
It attracts cell membranes which are negatively charged. Microorganisms are therefore naturally attracted by and towards it. These cells approaching the coated surface and,
are then pierced by carbon filaments present on the surface, thus neutralizing viruses, bacteria and parasitic fungi.
Our solution is, in conclusion, non-toxic, durable and effective.
A PRECISE SOLUTION

FOR YOUR SPECIFIC NEEDS
The current pandemic and the proliferation of variants of COVID-19 are forcing all businesses to assess the protection they provide to their customers and staff. Sichem has developed an antiviral coating solution to respond to the dangers associated with surface contamination.
BENEFITS

DURABLE, EFFECTIVE AND NON-TOXIC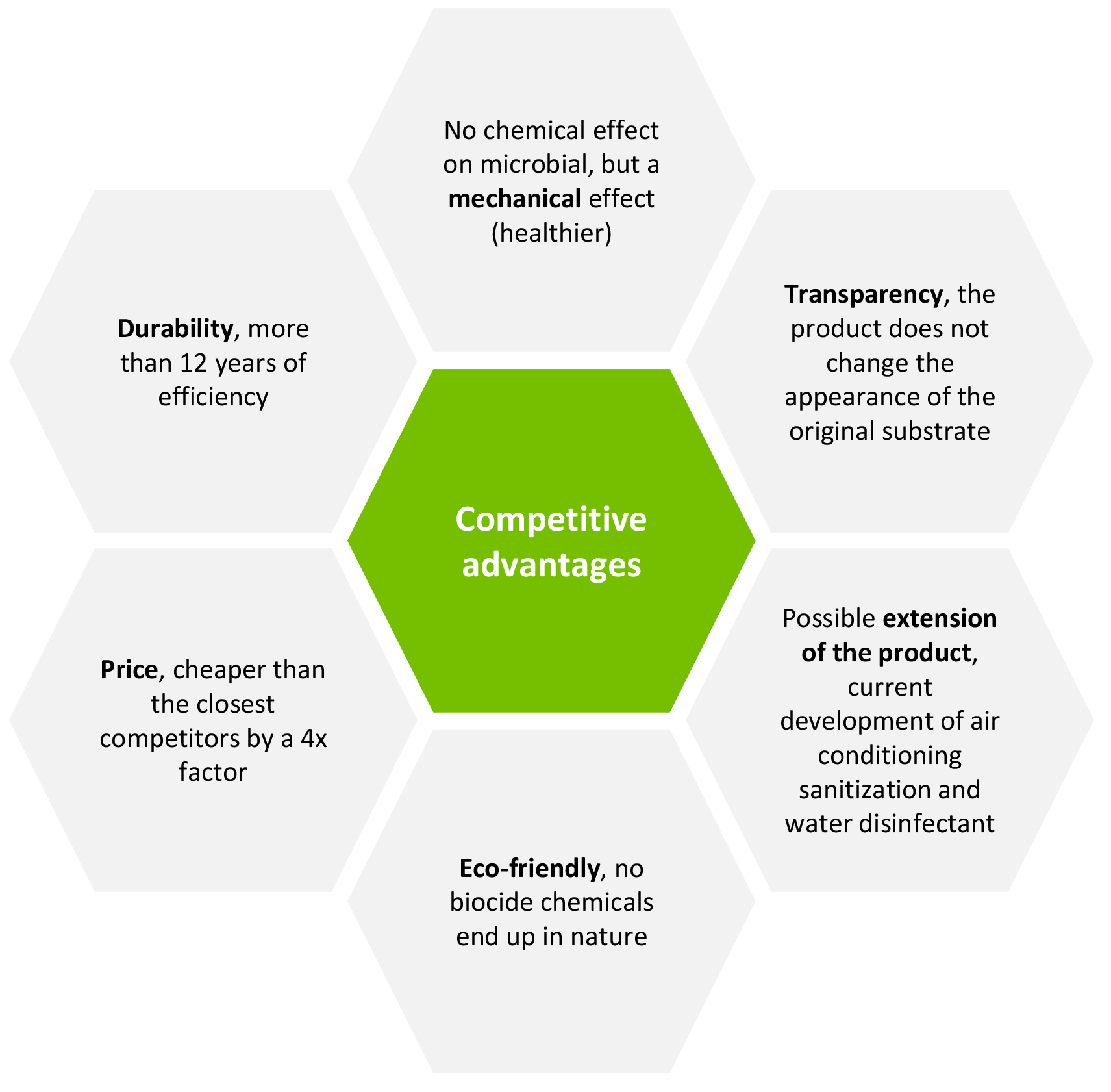 NOBACOAT® IS THE RESULT OF TWO MAJOR INNOVATIONS WHICH HAVE BEEN THE SUBJECT OF TWO PATENTS. NO OTHER PRODUCT ON THE MARKET CAN COMPETE WITH NOBACOAT IN EFFECTIVENESS, DURABILITY AND NON-TOXICITY. IN ADDITION TO ITS EXCEPTIONAL PROPERTIES, NOBACOAT® IS OFFERED AT A VALUE-BASED PRICE.
SEVERAL TESTS CONDUCTED IN A WELL RENOWNED UNIVERSITY LABORATORY SHOW THAT 99.99% OF VIRUSES ARE DESTROYED 60 MINUTES AFTER THEY COME INTO CONTACT WITH THE SURFACE PROTECTED BY NOBACOAT®. ANOTHER TEST ASSESSED THE DURABILITY OF THE PRODUCT AT MORE THAN 12 YEARS. LAST BUT NOT LEAST, VARIOUS TESTS HAVE CONCLUDED THAT TREATED SURFACES BECOME MUCH MORE RESISTANT TO WEAR AND SCRATCHES.